Create Programs without interrupting CMM.
50% Discount from comparable Online Seat.
Review Report and Feature Data from previously run Programs.
Import Help Desk File to replicate Online Environment.
Teach DCC or Manual Features by CAD Pick or Key-In Values.
Automatic / Collision Free, Clearance Plane or Local Path Planning.
Create and Share Programs to DCC, Manual or Portable Equipment.
Add USB Dongle or Network License for multi-workstation access.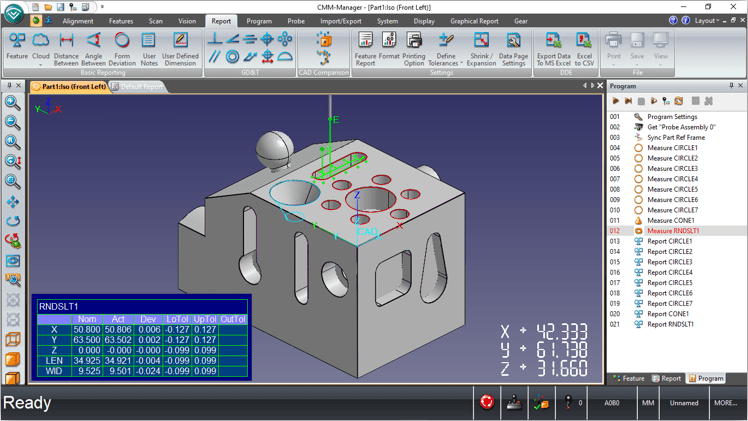 Software Options
HASP / USB Dongle
Network License / Floating License
Gear Inspection Module
SP25 Scanning Probe
Vision Measurement
Rotary Table / Indexer
Native CAD Import